The Power Path & School of Shamanism
The 1st of the month is a massive tsunami of visitors eager for Lena Stevens Monthly Forecast.
Qualia Designs began working with The Power Path back in 2006 when the internet was young and bold, and content management systems were just starting to grow devoted communities of developers. We moved The Power Path from a static site to one of the first community built CMS systems of the day and have never looked book.
In January of 2014 we move The Power Path to WordPress using Woocommerce for the e-commerce functionality and made the site responsive.
The Power Path is the kind of client that did everything right. They produce amazing content regularly. If you haven't ever readLena Stevens' Monthly Forecast, then you are in for a treat. Part Astrology, part Michael Teaching, part psychology, part roadmap for the month ahead; it's a spiritual blueprint for approaching each month.
It's that kind of steady content creation that we are always recommending four clients to grow their following. The Power Path has  done it since before Qualia Designs took over the site. We mapped out the huge catalog of information and streamlined the site to feature content clearly for its ever growing user base.
With user interaction tracking and analytics, we have steadily refined the site to get the hottest articles and products into easy to find one click locations and streamlined the shopping cart process to be as easy as possible. With a high traffic e-commerce site like The Power Path, continuous improvement is not a luxury it's a necessity.
Here is a partial list of some of the work we have done with The Power Path:
Migrated the site from older CMS to WordPress and Woocommerce preserving content and user histories.
Redesigned the site to be fully responsive and seamlessly functional on mobile devices.
Constantly revisit and refine the shopping cart and e-commerce processes to eliminate bottlenecks and confused messaging.
User interaction tracking and analytics analysis to make evidence-informed decisions about site refinements and improvements.
Integrating brand assets across social media and other points of contact.
With new product updates, the Incredible articles and forecasts from Jose & Lena Stevens its easy to see why The Power Path is such a powerful resource on the net!
Some quick & positive numbers we are proud of

What our client says about working with us.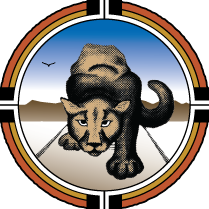 I have been working with Jerry for 2 years now. He is extremely professional, hard working, and easy to get along with. Unlike other webmasters that I have worked with in the past Jerry is always willing to go the extra mile to make sure our system is working at it's best. He is very smart, reliable and has vast levels of expertise. I am so happy he is our webmaster!

The Power Path